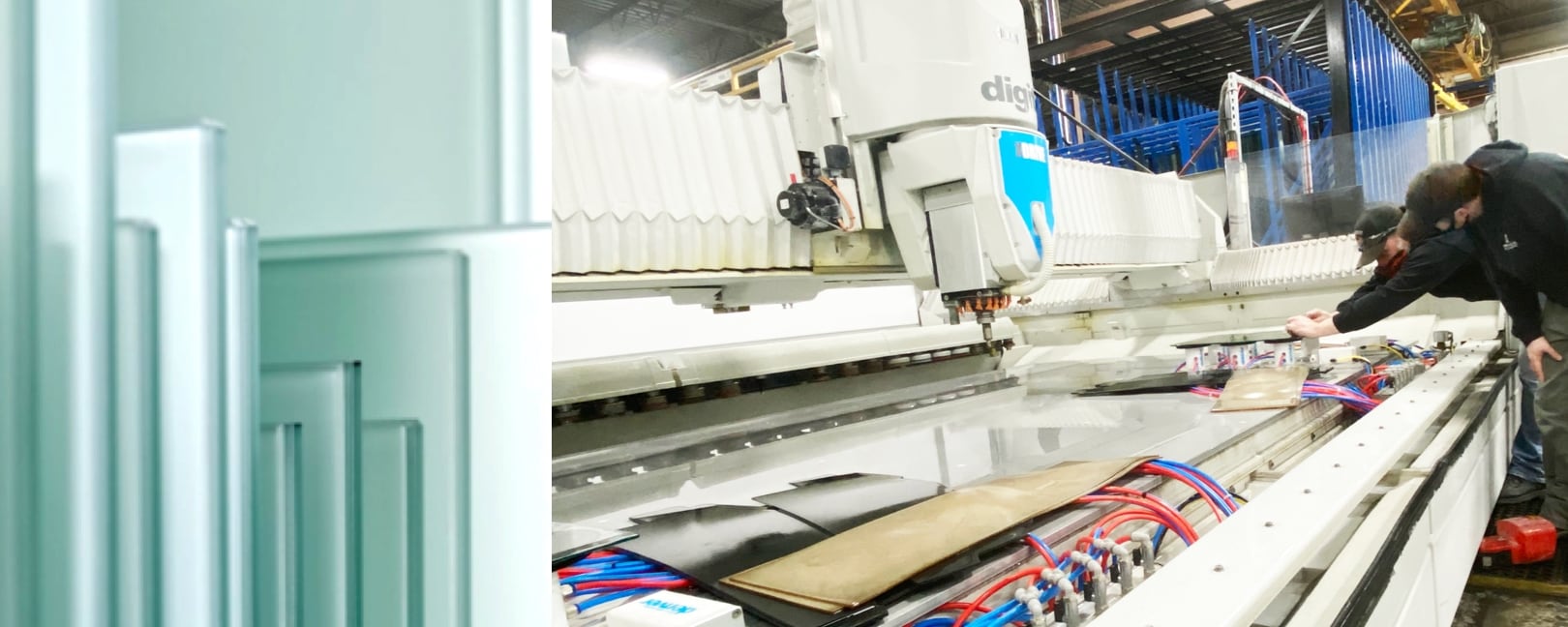 Precision Technology & Craftsmanship
Fabrication
Increase project efficiency and maximize budgets with precision fabricated glass products.
Create moods
Backpainting
Achieve accurate color matches and control costs with the world's most advanced glass backpainting machinery.
Benefits
Precision technology
Simplified fabrication process
Reduced lead times
View Chroma Colors
Front & center
UV Bonding
Put products front and center with seamless joints cured for maximum strength and durability.
Benefits
Eliminate hardware
Invisible, durable joints
Wall and island designs
Precision Fabrication
Glass CNC Machining
Maximize precision through digitized CAD drawings and automated glass fabrication.
Benefits
Shape polishing and beveling
Notching and drilling
Rounded corners (radius)
Precision Fabrication
Metal CNC Machining
Efficient use of time with digitized CAD drawings and automated metal fabrication.
Benefits
Drilling
Milling
Notching
Optimization
Filming
Meet impact building requirements with UL-rated film applied to fire-rated products.
Benefits
Consistent application
Less time and waste
Control cost
Control costs
Cutting
Push the limits of design and increase yields with glass cutting automation.
Benefits
Just in time processing
Endless shapes and sizes
Grinding & polishing
Edging
Improve safety, prevent chipping, and eliminate imperfections with state-of-the-art grinding and polishing.
Benefits
Maximize clarity and shine
Increase design aesthetics
Glazing assemblies
Welding
Customize framing designs for doors, walls and windows.
Benefits
Faster turn around
Supply chain controls
Tell Us About Your Project
By answering a few questions, our sales team will get back with you in record time. Upload plans, photos, and drawings for even faster turnaround.
Ready for a quote or bid?
Tell Us About Your Project