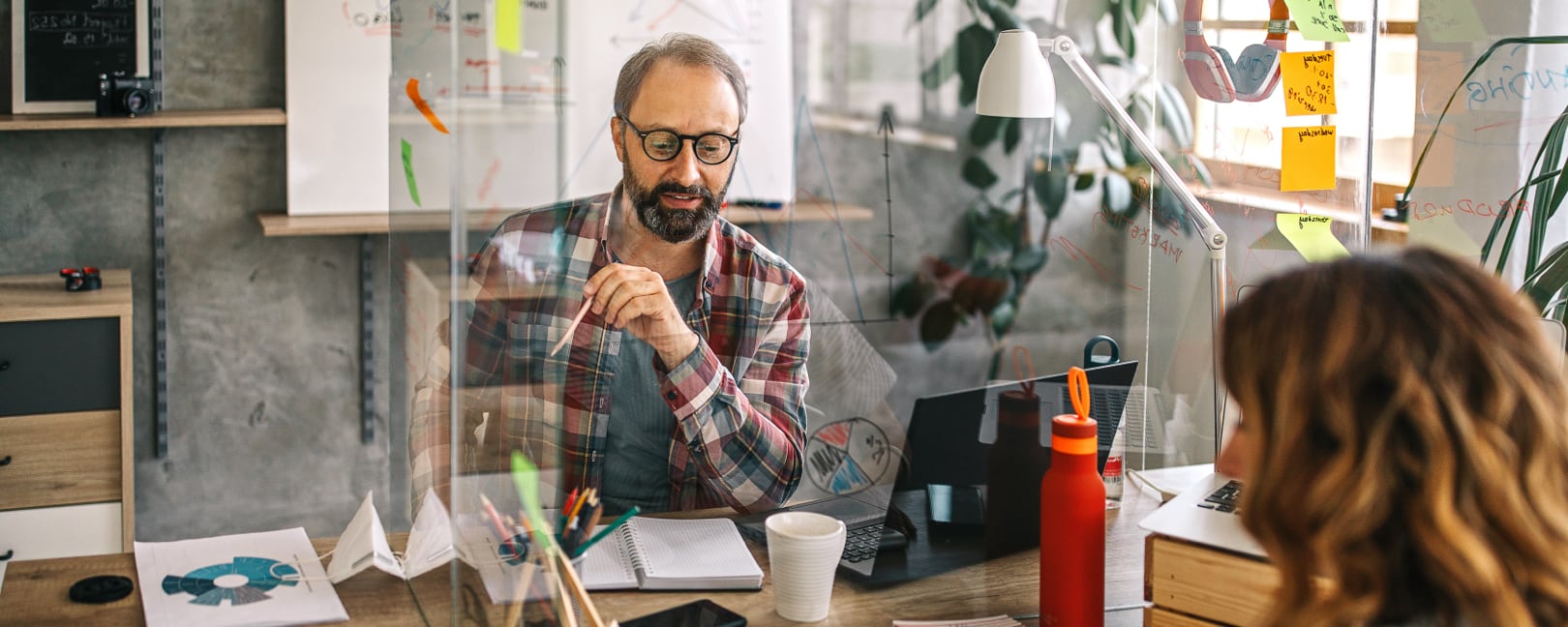 Always clear & clean
Distancing Barriers
Create safe, welcoming spaces with durable, nonporous glass distancing barriers. Tempered glass never yellows and resists the scratches that make plexiglass difficult to sanitize overtime. Perfect for high-use areas that require frequent cleanings, as glass won't degrade with common disinfecting solutions.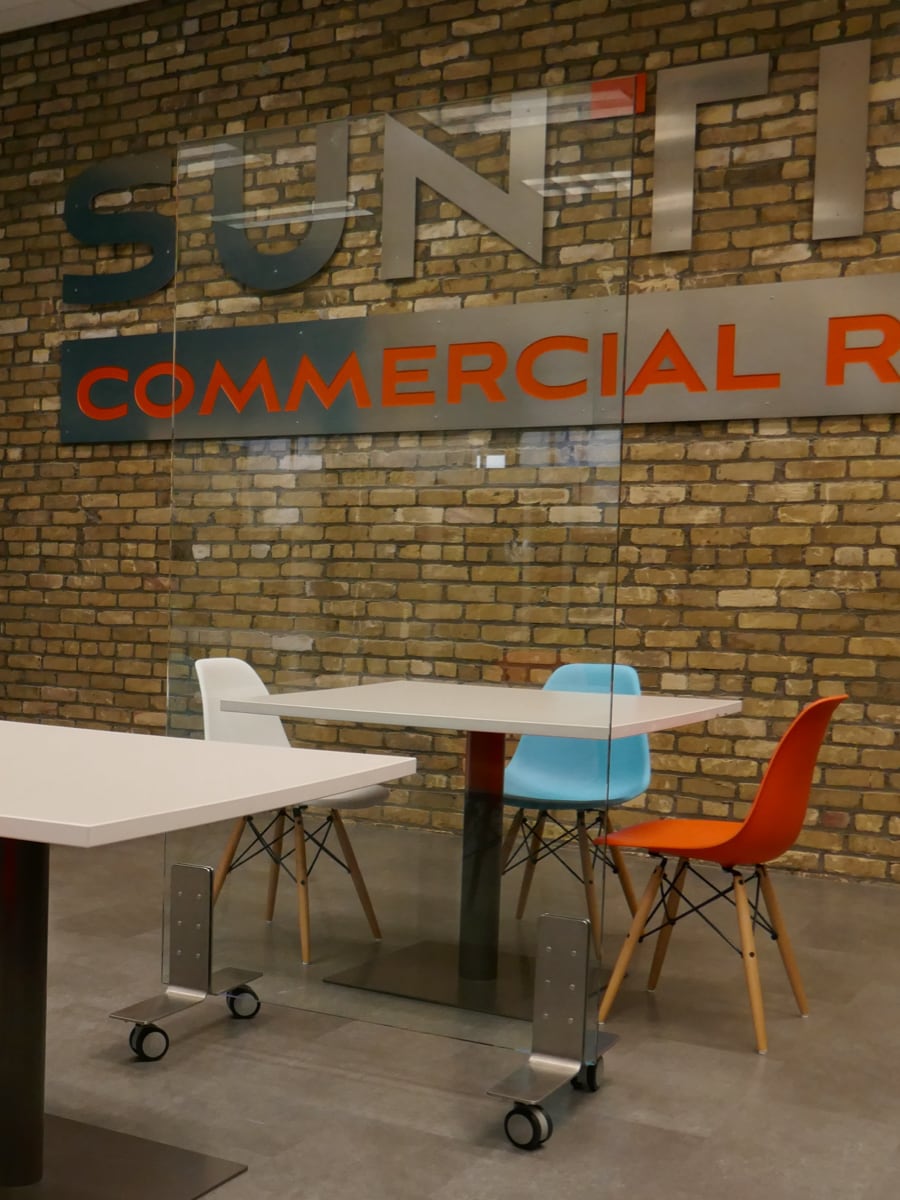 Freestanding Mobile
Frameless with multi-use functionality
Locking casters
Ships fully assembled or kitted
Large coverage area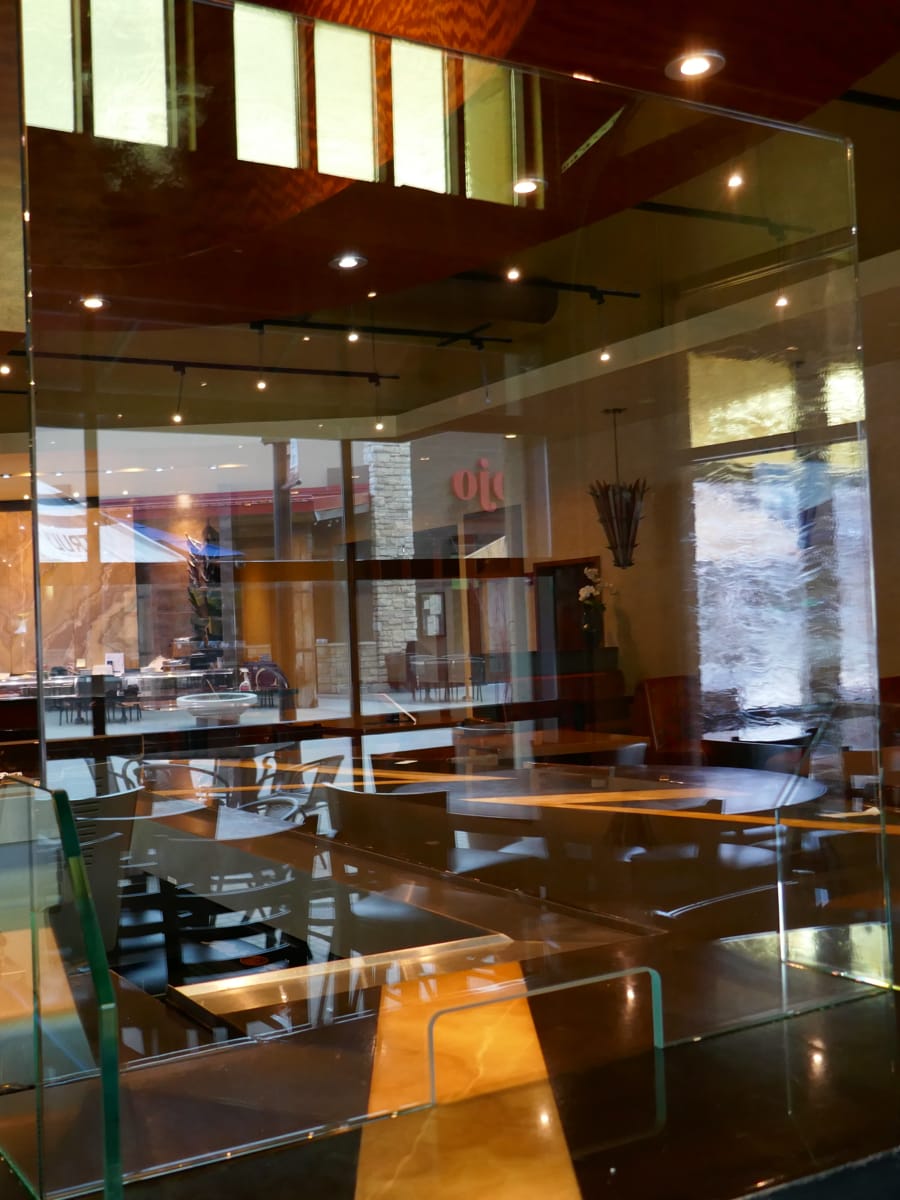 Freestanding Clear
No hardware for cleanest lines
Strong UV bonded joints
No install or assembly
Stable and secure ½" tempered glass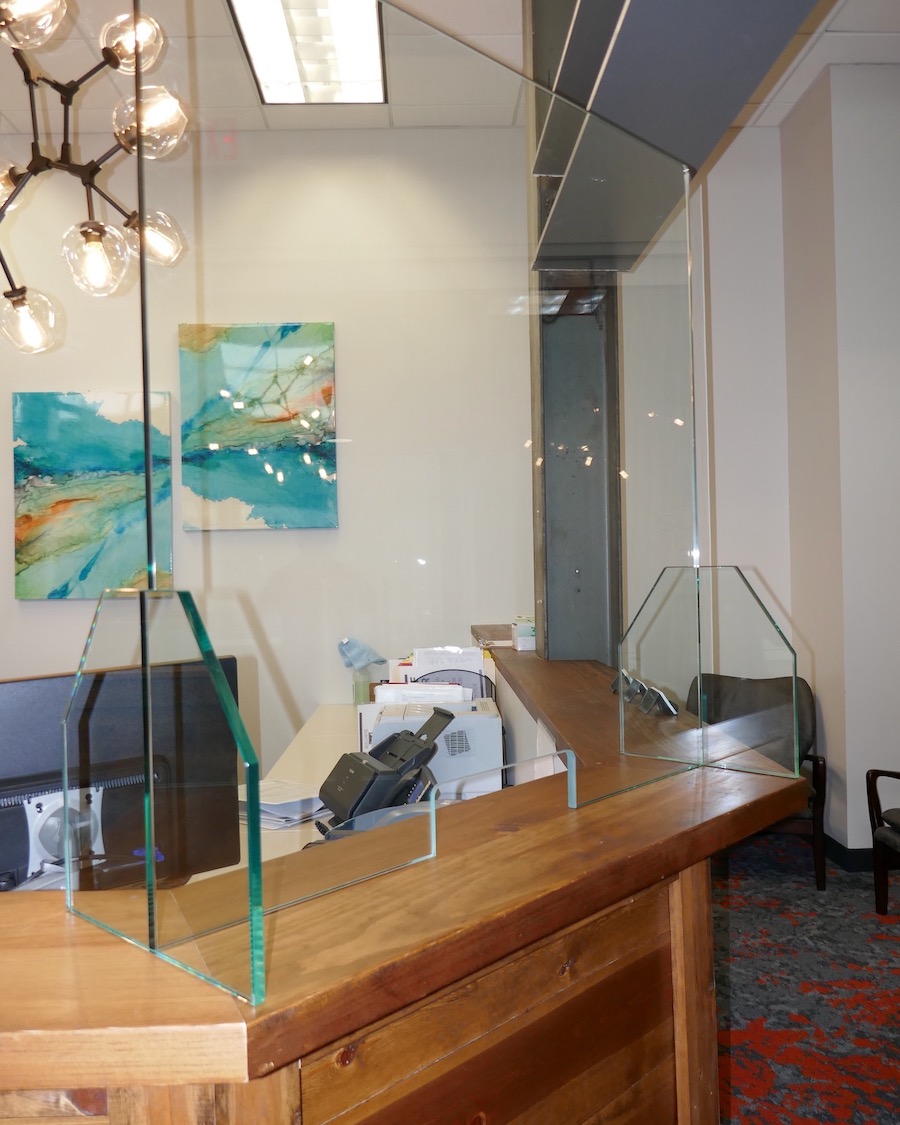 Freestanding Minimalist
Quick ship with minimal hardware
Small footprint
No install and easy assembly
Stable and secure ½" tempered glass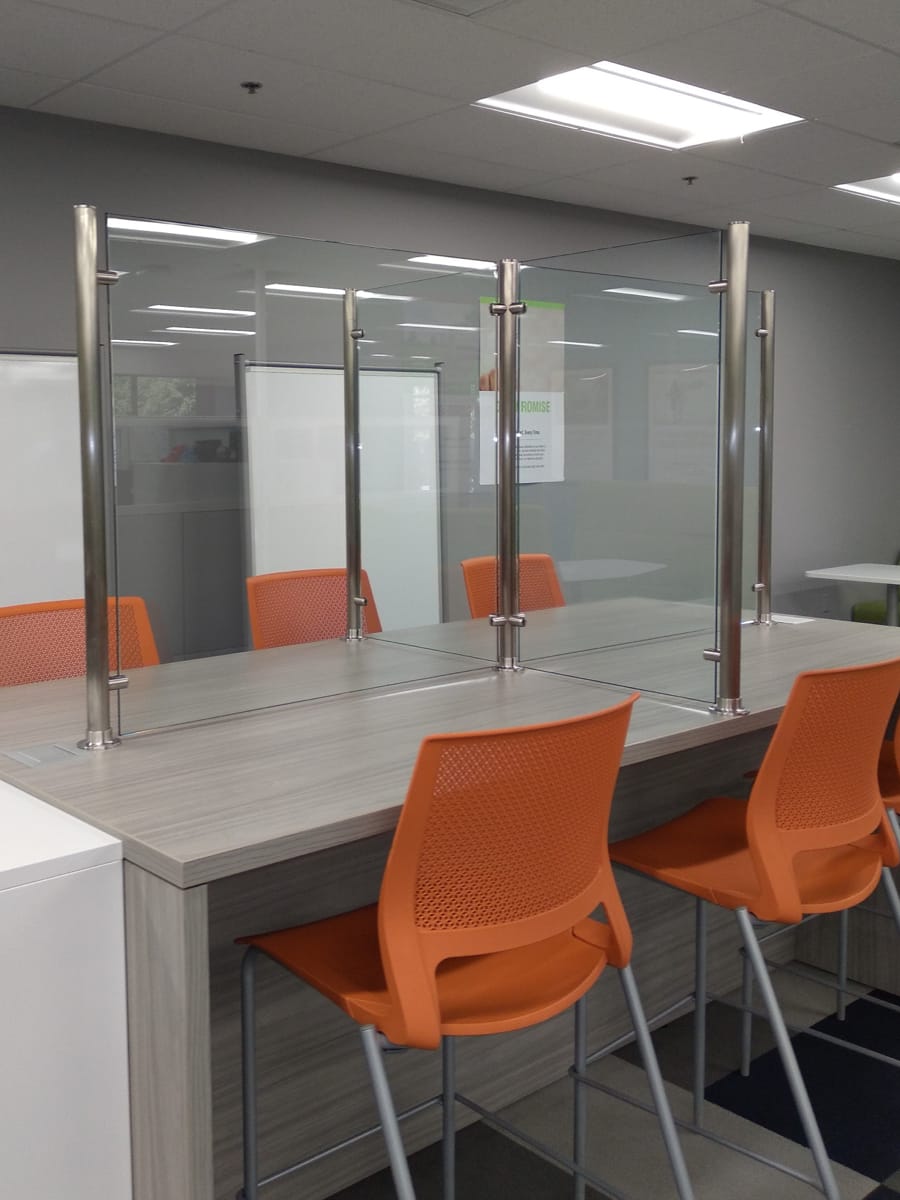 Post Mounts
Highly configurable
Custom designed
Cohesive aesthetics
Minimal drilling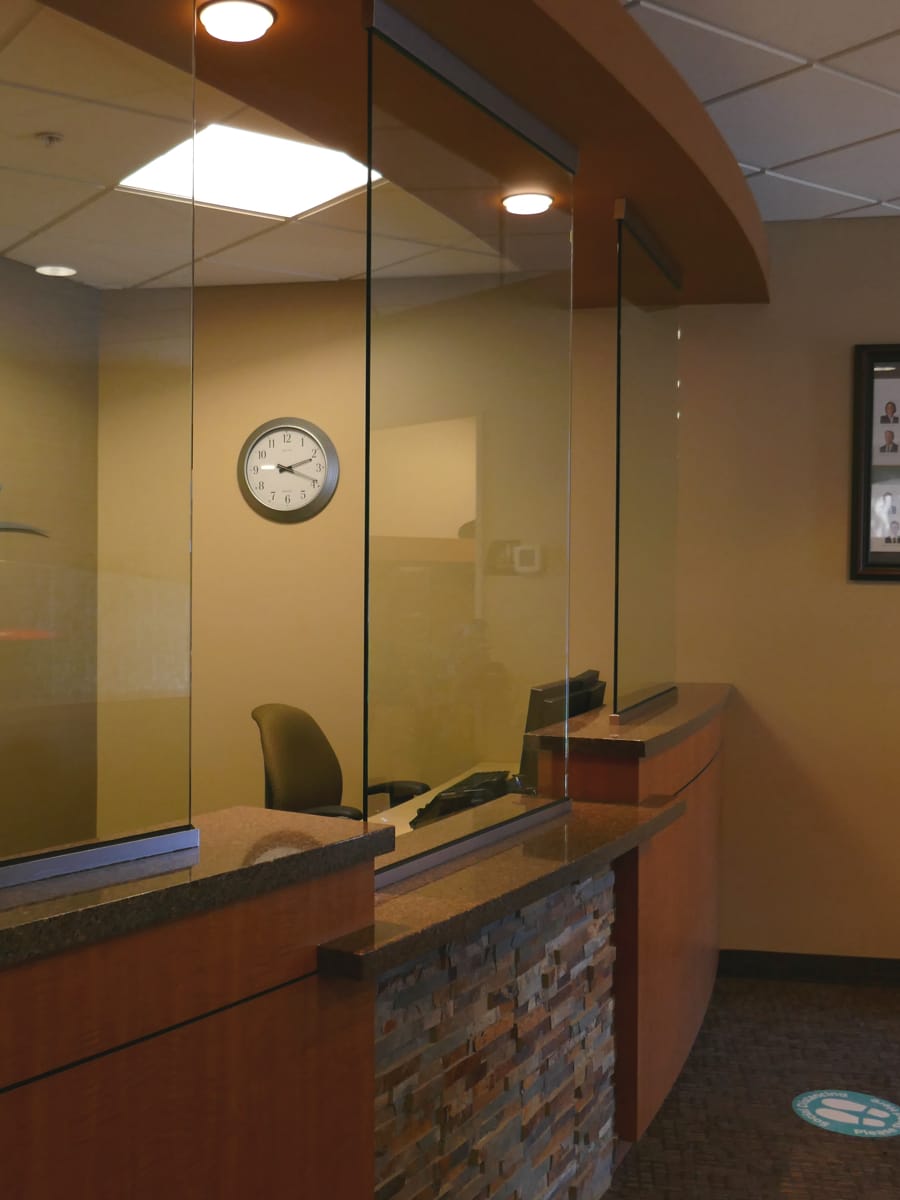 Ceiling Mount
No surface drilling
Large coverage area
No vertical metal
Minimal hardware and install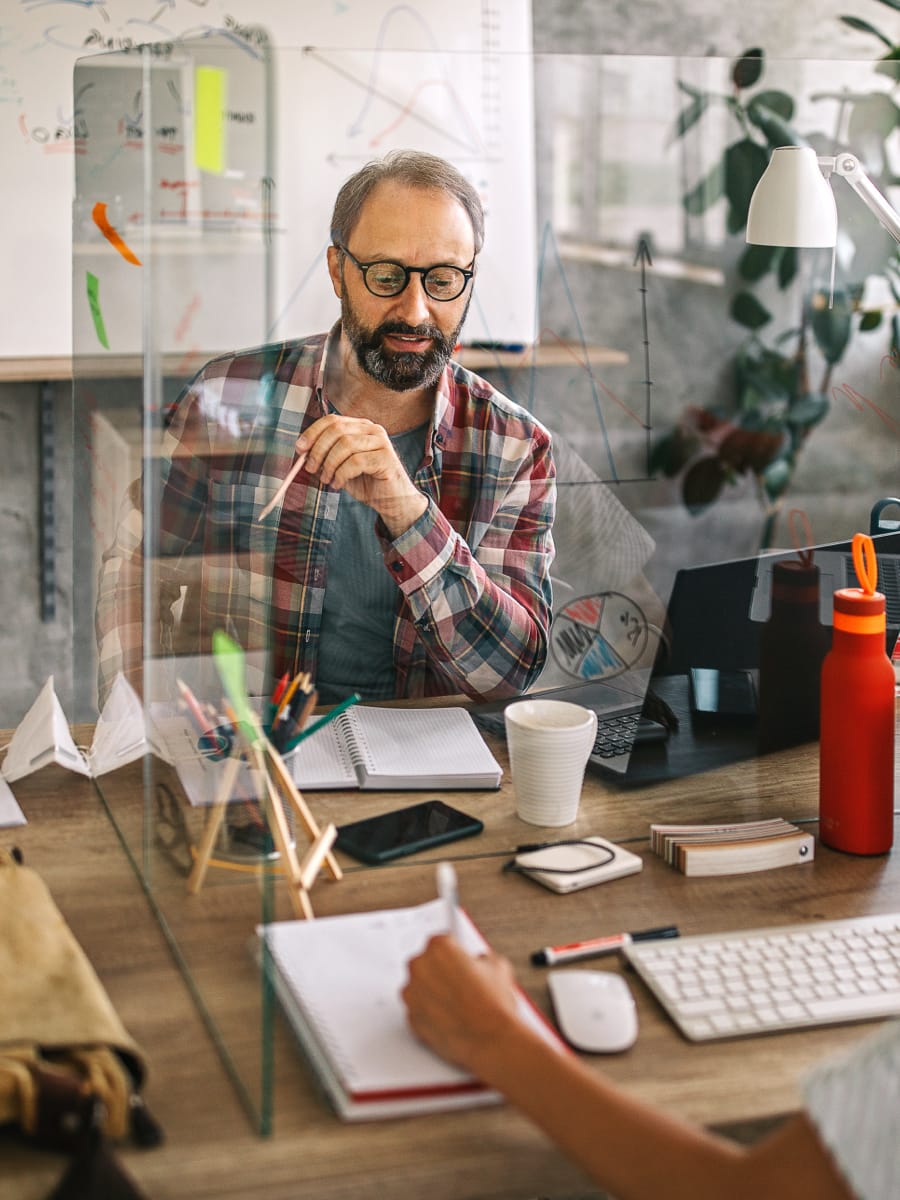 Customized Solutions
Customize your project with:
Low iron or clear glass
Radius or softened (bumped) corners
Pass through cut outs
Speak holes with hardware
Design Options
Each product is crafted with tempered glass using a standard thickness to ensure strength and stability. (Thickness varies by product. See Product Guide.) The following options are also available for fabrication.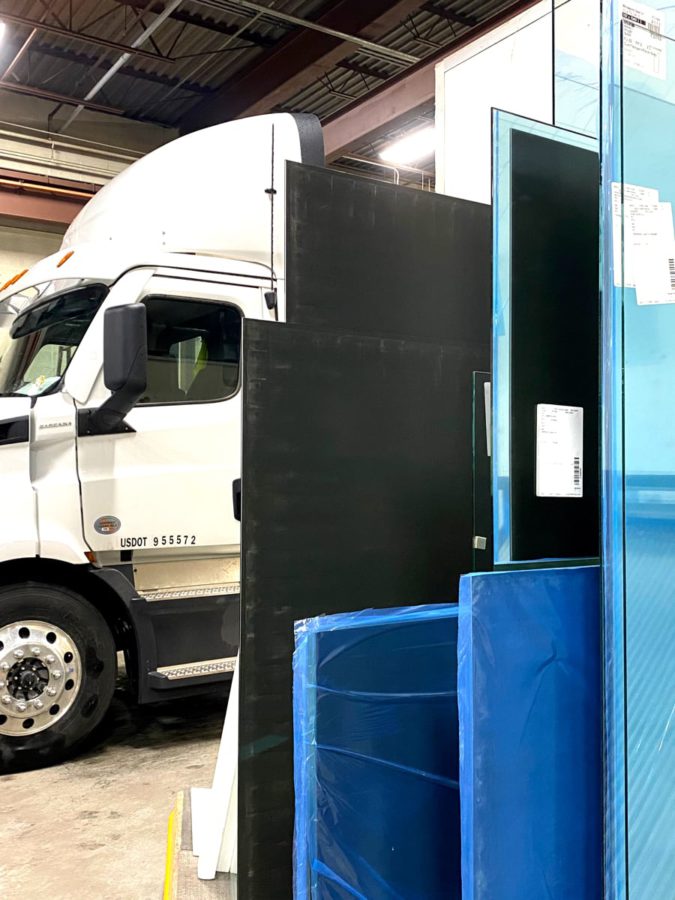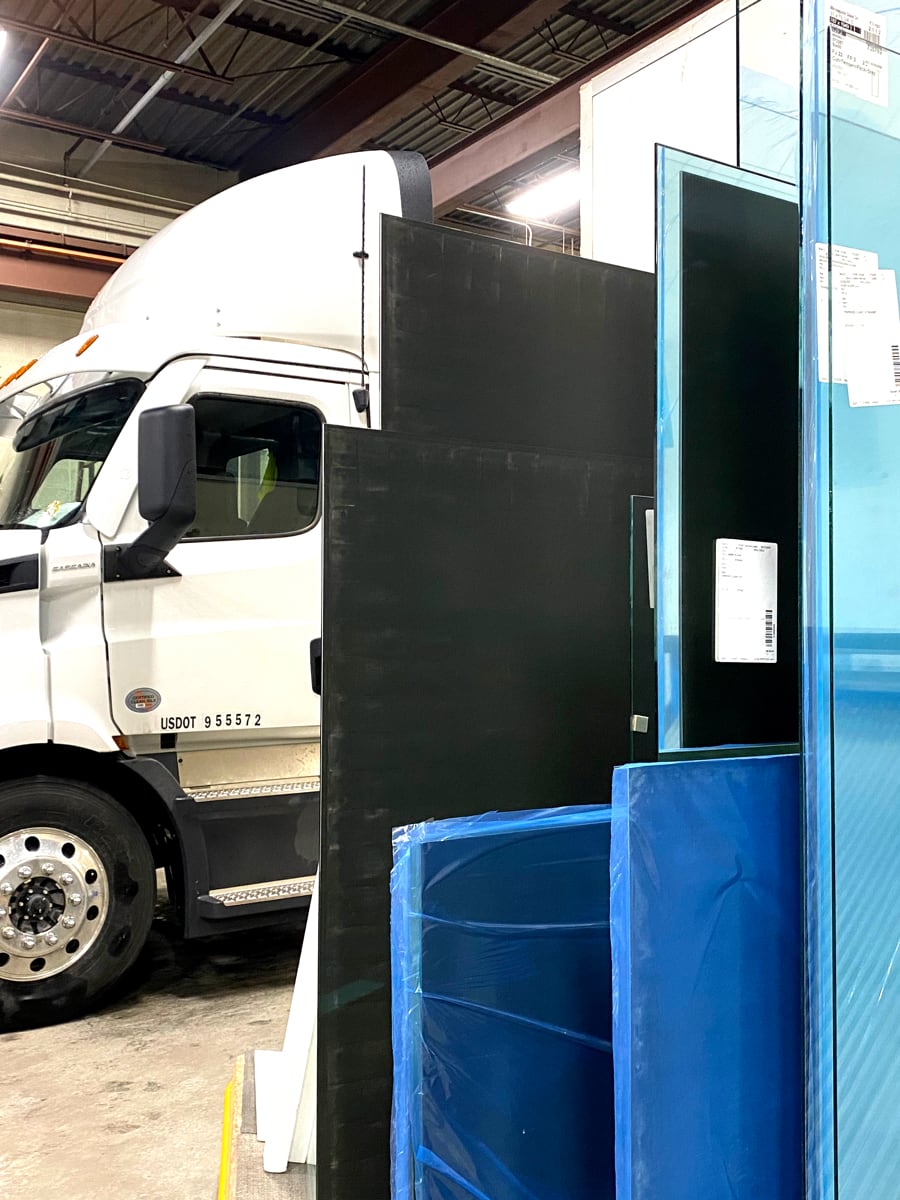 Crafted & Crated in Minnesota
Logistics
For Will Call, Install, Assembly, or Distribution
Includes
Free Twin Cities delivery (loading dock required)
Distribution packaging design and distribution to USA and Canada
DIY assembly or professional installation
1-year limited warranty
Repair and maintenance services
Tell Us About Your Project
By answering a few questions, our sales team will get back with you in record time. Upload plans, photos, and drawings for even faster turnaround.
Ready for a quote or bid?
Tell Us About Your Project