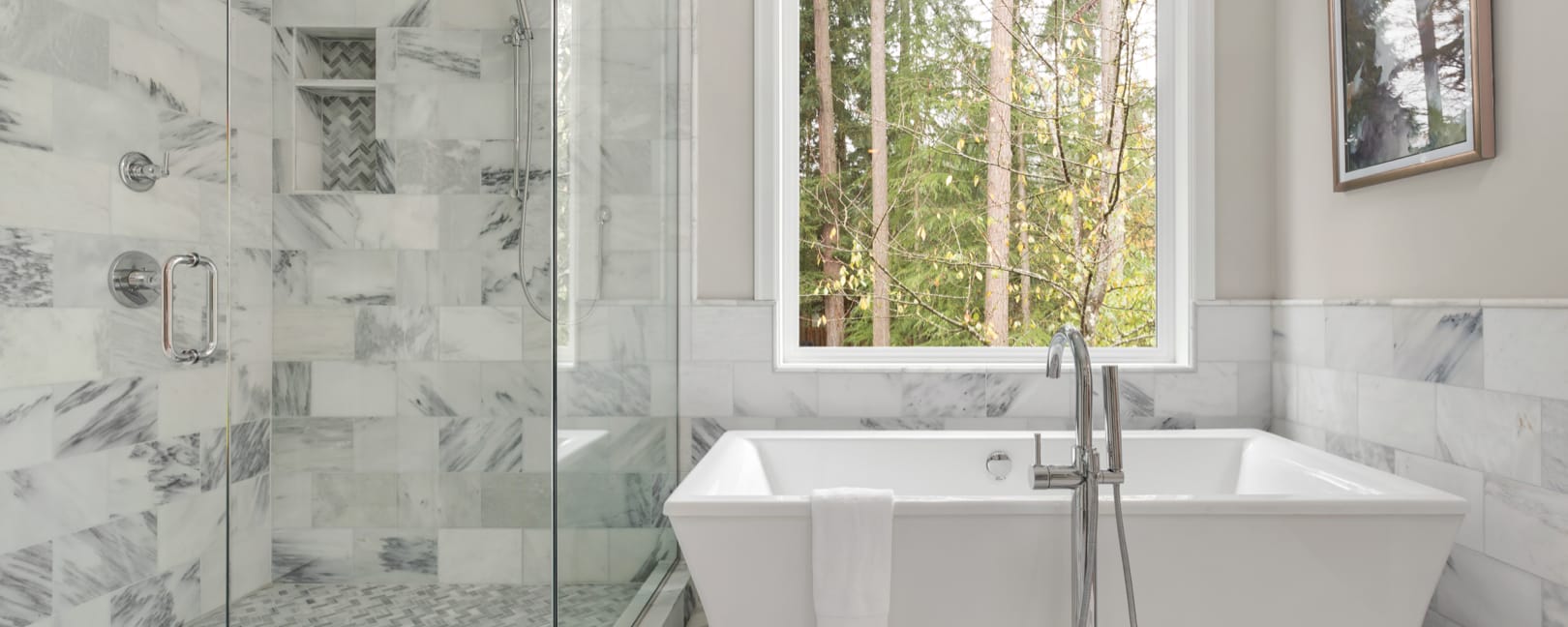 Meet your expectations
Shower Doors & Enclosures
Maximize shower door design options with a better buying experience. Site assessments and plan reviews align vision, space requirements, budget, and timelines. Choose from a top selling frameless, framed, or slider all-glass shower doors.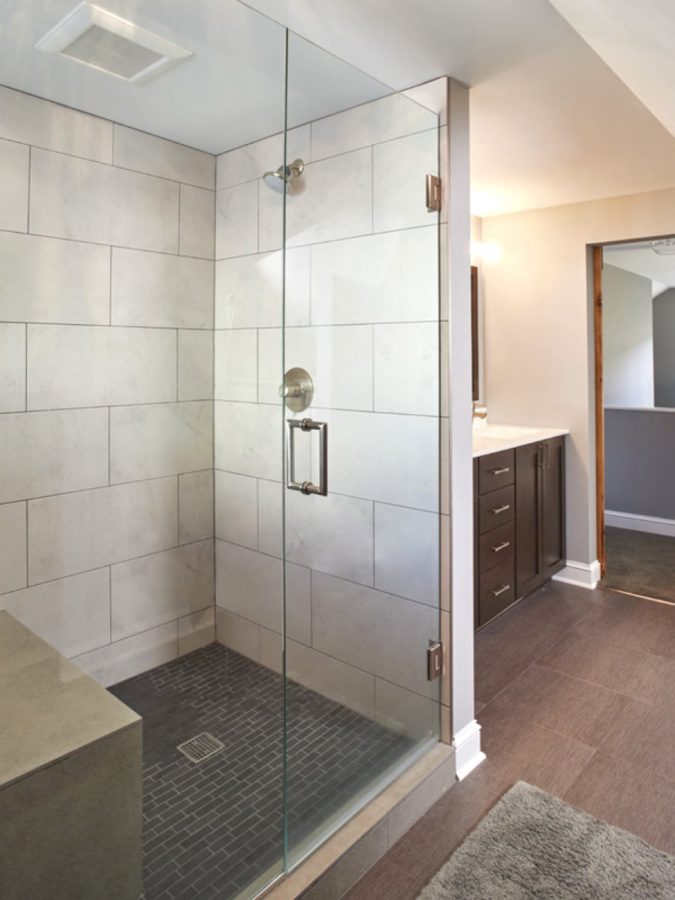 FUNCTIONAL ART
Frameless Shower Doors
Turn your shower into a work of art with heavy glass frameless shower doors. Select your glass, hardware, and finish from a premium selection of designs to create your own personal oasis.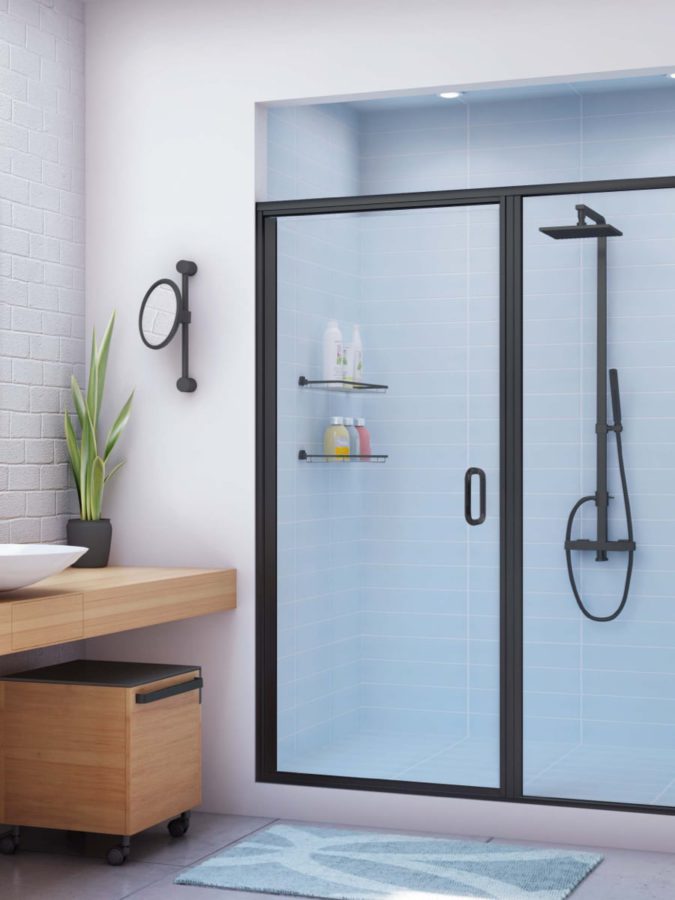 Watertight Value
Semi & Framed Shower Doors
Choose between our fully-framed and semi-framed glass shower doors that deliver designed value and watertight performance. Choose glass and hardware finish.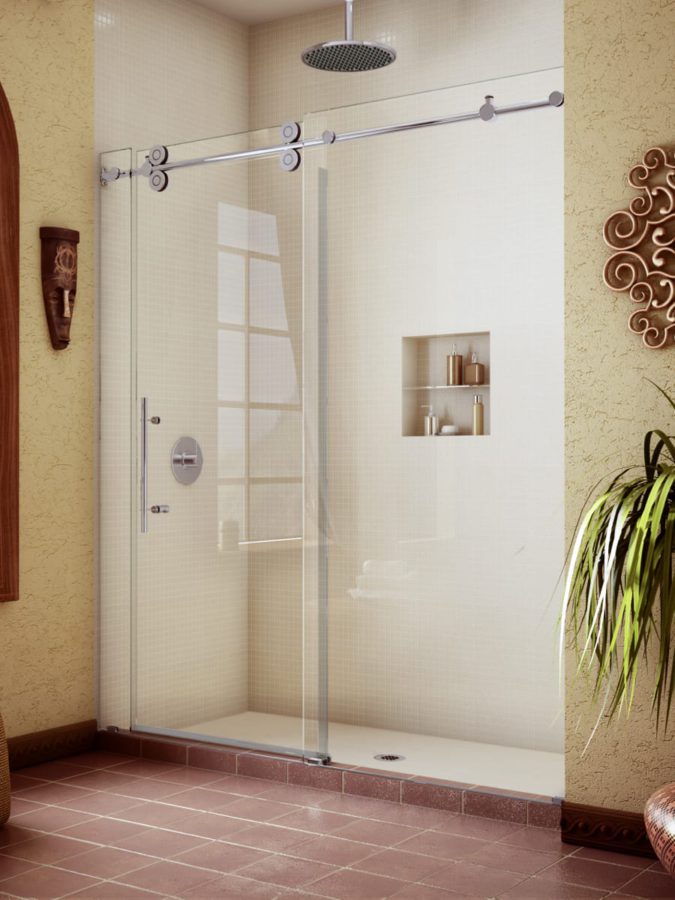 SPACE SAVING ELEGANCE
Slider Shower Doors
Our fully-framed, semi-framed, and frameless sliding shower doors accommodate the tightest spaces. Choose glass and hardware finish.
Process
Measurement
An on-site assessment aligns vision and space requirements to ensure the best fit and function.
Design & Quote
Customized estimate with budget and configuration options.
Fabrication & Installation
Glass is manufactured with precision technology to meet design specifications. Installers are sure to wipe their feet, clean up after themselves, and adhere to the latest safety and COVID protocols.
Maintenance & Service
Products and services come with a 1-year warranty and care instructions. We stand behind our work and offer maintenance and repair.
Tell Us About Your Project
By answering a few questions, our sales team will get back with you in record time. Upload plans, photos, and drawings for even faster turnaround.
Ready for a quote or bid?
Tell Us About Your Project