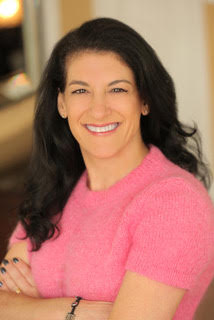 Minneapolis Glass Owner and President, Jennifer Lang has always moved with purpose. Her connection to people and community first propelled her towards medical school, but a summer internship at Minneapolis Glass focused her passions on a values-based career in construction and manufacturing.
"It didn't take long for me to learn that craftsmanship industries are about building better lives and sustaining communities," says Lang. "I knew I could make positive impacts through a unique lens."
In 2021, Lang celebrated 25 years at Minneapolis Glass having worked in sales, operations, and human resources before gaining company ownership in 2000 and becoming President in 2006. Her vision combines Minneapolis Glass's reputation for craftsmanship with advanced technology and insights to create customer-first processes.
Under Lang's tenure, Minneapolis Glass realized its 80+ year manufacturing legacy that began pre-WWII in a small garage supplying glass and mirror to neighborhood hardware stores and mail-order catalogs. Today, Minneapolis Glass globally sources, precision fabricates, installs, and distributes architectural and decorative glass throughout the construction and manufacturing industries.
Over the last 7 years, Lang has led several initiatives that doubled the company's workforce, manufacturing footprint, and annual sales. Field-to-office technologies, computerized capacity planning, automated backpainting, and new decorative glass products captured market opportunities while creating efficiencies. Key to success is Lang's focus on a strong people-first culture that connects work and business to families and communities.
"For our industry to meet future demand and growth, we need a robust and highly skilled workforce," says Lang. "On-the-job training programs that reduce work entry barriers and comprehensive compensation packages are essential to recruiting and retaining."
Lang's commitment to this work extends to several appointed positions on local committees of the International Union of Painters and Allied Trades, the Twin City Glass Association Board of Directors, the Minnesota Glass Association, and a business representative to the Governor's Workforce Development Board under both Governors Dayton and Walz. From ensuring benefits to developing career pathways as well as enhancing training programs at the Finishing Trades Institute of the Upper Midwest, Lang understands that the  industry's continuity depends on a strong workforce..
Lang is also an active member of the Women Presidents' Organization (WPO) who named her a Woman to Watch in 2019. Minnesota Business recognized Lang in the list of 2017 Women Who Lead. Minneapolis Glass Company was a finalist for the 2016 Twin Cities Business Family Business Award, won a 2020 US Glass Magazine Design Award for backpainted commercial interiors, and the Twin Cities Business 2022 Manufacturing Excellence Awards for process innovations that deliver manufacturing efficiencies while improving quality.
As a locally certified S/WBE for over 15 years, achieving the nationally recognized WBENC Certification in 2021 was a prideful accomplishment. "Our goal is to work with customers to meet all of their business and project objectives," says Lang. "We want to combine diversity of thought and leadership excellence to guide our industry in continuously innovating solutions that better serve our communities and businesses."